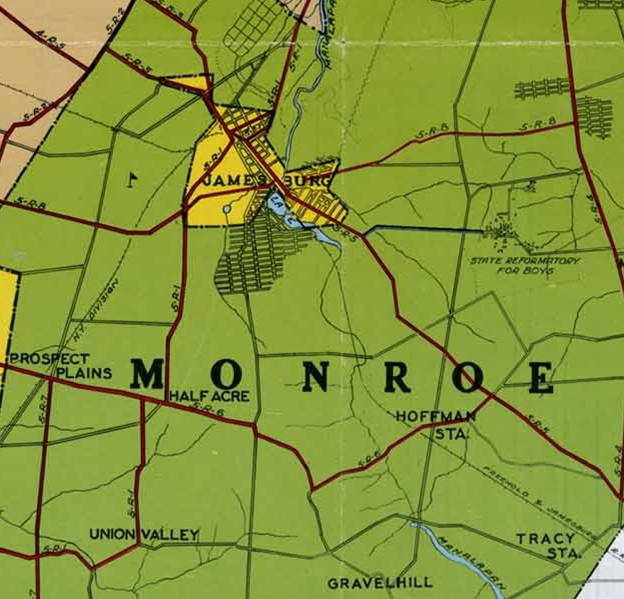 1947 Map Showing Location of the Headwaters, or Springhead of Wigwam Brook
Although it has only been about sixty years since this map was published by the Middlesex County Engineer, some confusion has developed as to the location of Wigwam Brook. This map, as with the earlier US and State topographical maps are incontrovertible. The Indian mission was situated at the headwaters of Wigwam. A similar pattern of Indian settlement is the famous Holicong spring in Buckingham Township, Bucks County, Pennsylvania. From 1771 to 1775, Isaac Still (formerly of Bethel and Brotherton), gathered New Jersey Indians there in anticipation of migrating to the west. Holicong Spring was an historic site of long-standing Indian occupation.
Wigwam Brook's beginning is located at the intersection of Perrineville Road and Schoolhouse Road in Monroe Township, above the O and N in the word Monroe on this map.